GOAT COUTURE 2023
A Community Goat Fashion Show
to Benefit the 6 FFA Chapters in Hays & Blanco Counties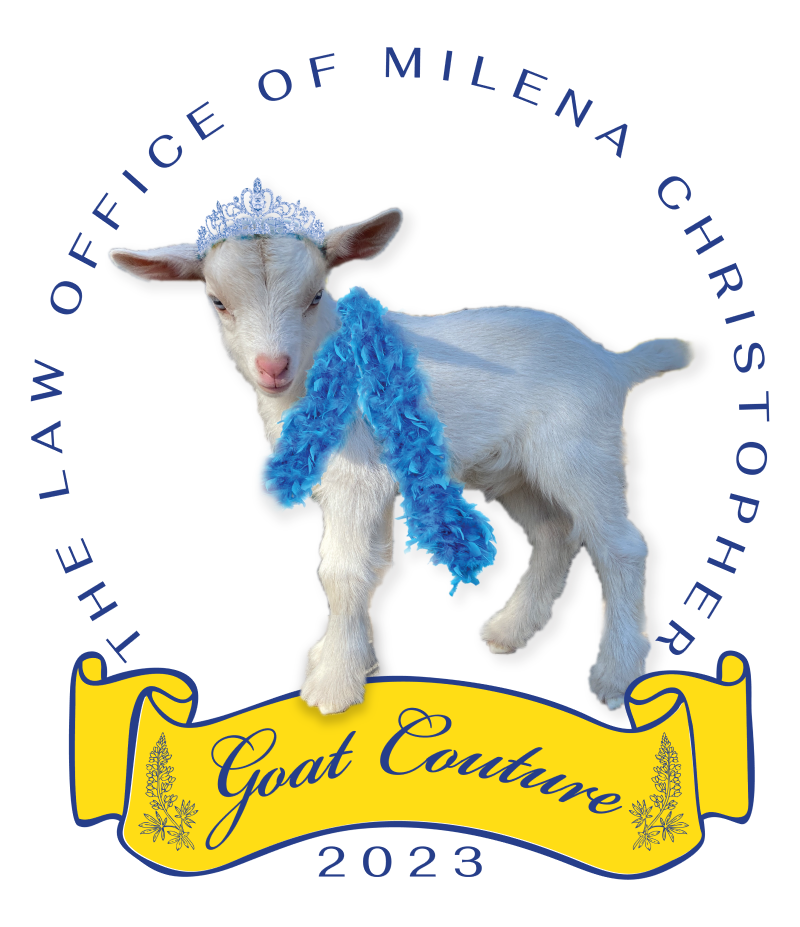 The Law Office of Milena Christopher's charitable organization, LOOMC Charities, Inc., is excited to announce the production of the first ever event of its kind… a goat fashion show where members of the community can showcase their goat(s) in creative couture and sashay the stage to be a winner.
Goat Couture will be held at Ranch Park in Dripping Springs on Saturday, September 9, 2023. Learn more.

Goat Couture 2023 is the first event of its kind to invite community members who have, or can borrow, a goat to dress up and sashay the arena at Ranch Park on Saturday, September 9, 2023. Unique and fanciful costume categories, goat games & entertainment, an adoption center, shopping, and more will make this a day to not miss. Read more.

Goat Couture 2023 is bound to attract a national audience of goat lovers, goat breeders, and travelers looking for an unexpected twist to their trip. We're proud to be bringing such a festive event to the Texas Hill Country.
For ticketing and registration, download the Goat Couture flyer.